OK, remember how the Brooklyn Nets were promoting their
"Core Four"
(part of the "Hello Brooklyn" strategy) or "Brooklyn's Backcourt"? Remember how four aging players who came via trade announced
"We're in"
? Remember
"We Are Brooklyn"
?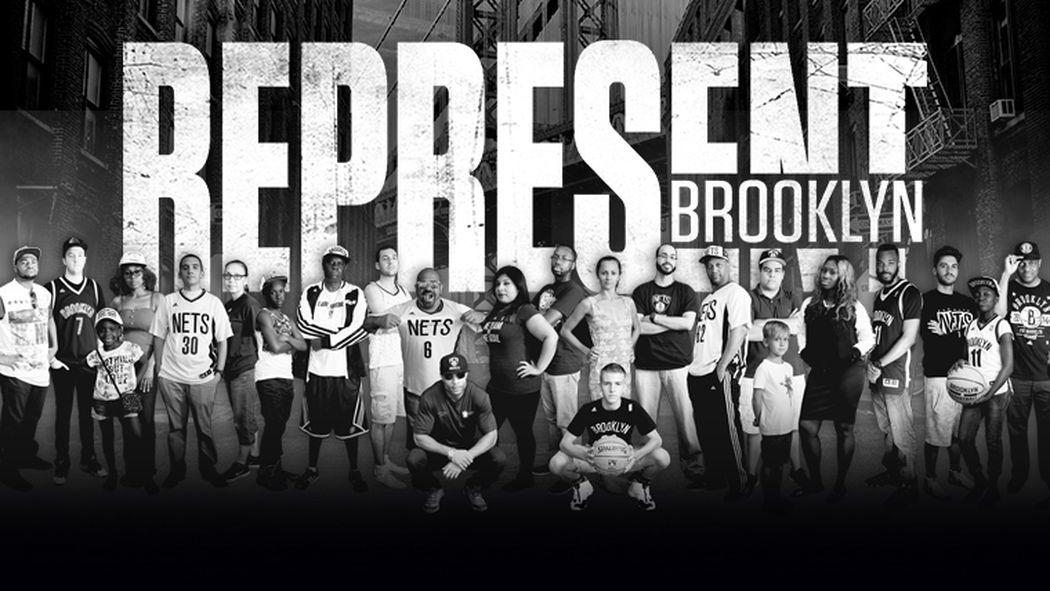 Well, that didn't work, and the Nets are rebuilding, on the road perhaps to profit, but without even first-round draft picks until 2019.
And so, yet again, they're trying to rely on Brooklyn--and their smallish core of fervent fans--to sell this next season.
"Represent Brooklyn" reads the image at right, and a video below attempts to weave the Nets--and their fans--into some iconic Brooklyn shots and scenes.
Yesterday those on the mailing list got offers for a
Half Season Plan
(starting at $35/ticket) and
Pick 5 and PIX11 Plans
that allow people to select games (starting at $40/ticket, with an interest-free payment plan). Yes, that WPIX
strategic partnership
is paying off.
As noted on
NetsDaily
, "There are as many images, if not more, of fans than the team's players... Now, perhaps because of the roster overhaul, it's all about the fans."
NetsDaily also backhandedly
points out
the limited fan support, which doesn't affect the bottom line:
Despite having the worst local TV ratings in the NBA, the Nets are likely to get a big increase in local TV rights money starting in the 2017-18 season, Sports Business Journal reports Monday. The deal, along with the national TV rights agreement and internal cost-cutting, is likely to make the franchise highly profitable after years of enormous losses.
A rough season?
The Nets are not projected to be great season. New York Post beat writer Tim Bontempts
has them
at 21 (of 30 teams). A few are
semi-optimistic
.
NBA.com's Shaun Powell
wrote
that it's "not pretty":
Teams that dole out dollars to buy a title are usually fine with struggling when the process runs its course and the bill comes due. Such is the price of doing business that way. But the Nets never did challenge for a title, didn't even come close. All they did was pay the largest tax bill in league history and get dumped by Jason Kidd. And now the rubble and ashes of Mikhail Prokhorov's pricey failed plan are threatening to keep Brooklyn in the dumps for a while.
...Most likely, this team is headed to the lottery, except there's no incentive to tank because they have no pick. Yes, this is hindsight, but couldn't the Nets have taken another road when they moved to Brooklyn? Why not build gradually instead of taking an expensive shortcut that led to a dead end? The fear was fans wouldn't accept rebuilding, but that's flawed logic. New teams in new places always get the benefit of support, if only because fans are curious and willing to see the product.
But ownership wanted to make a splash and Prokhorov was too willing to create a New York rivalry with the Knicks. The motto was "Blueprint for Success." Well, the blueprint has now changed and success seems years off.