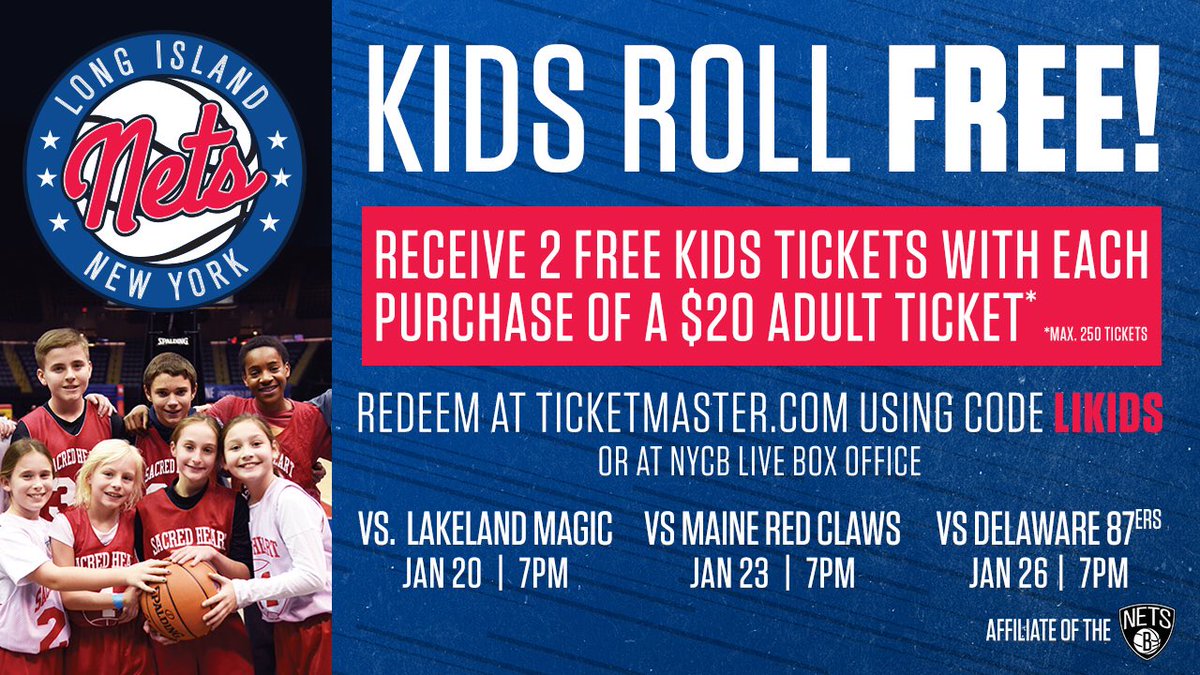 So it doesn't look like minor league basketball is proving to be an anchor tenant for the Nassau Coliseum.
Newsday, in a 1/12/18 article headlined
Long Island Nets games to offer free admission for kids 11 and under
, explained that starting January 20, adults will get two kids tickets free by buying one adult ticket "at the discounted price of $20." Tickets can be purchased on ticketmaster.com, using the promotion code "LI KIDS." (The Long Island Nets
tweeted it
the next day.)
That may be a bargain for some games--standard admission for games I checked is $15, $18, or $25- but it should be noted that tickets for several games, via StubHub, are just $6 or $7. See graphic at right.
The claim
"We are excited to offer the 'Kids Go Free' program to make world-class family friendly entertainment more accessible," Brett Yormark, chief executive of Brooklyn Sports & Entertainment, said in a statement.
Or, as was the pattern during the dark days of the Meadowlands arena, to get people in the house. Over the last four games, the team has drawn
1943
,
1434
,
3207
(against the Westchester Knicks) and
2062
.
As
noted
on NetsDaily:
The arena can hold 13,500 for basketball and "curtaining technology" gives the Long Island club the option of creating a smaller venue of 5,600 seats. G-League teams typically carry losses of six or seven figures annually.
The Coliseum is also offering two kids tickets free to the earlier sessions of the New York Open tennis tournament.