Double Crossing Brooklyn: Brooklyn Museum's hosting of Real Estate Summit draws protest from artists and anti-gentrification activists
Perhaps it was overdue.
The ongoing relationship between the Brooklyn Museum and the city's real estate high-flyers is under fire, as artists and anti-gentrification activists are
protesting
the museum's willingness to rent space to the Sixth Annual Brooklyn
Real Estate Summit
, an industry event.
The panels and networking opportunities Nov. 17 aim at new sources of profit--and, as the protesters point out, foster gentrification and displacement. (I
covered
the summit last year for City Limits, noting it was not the place for some of the "dicey discussions" inspired by Brooklyn's boom.)
We feel that this event is using the very culture we create and support to endorse profit-driven investment.
The mission of the Brooklyn Museum is to "act as a bridge between the rich artistic heritage of world cultures … to serve its diverse public as a dynamic, innovative, and welcoming center for learning through the visual arts." Yet the Real Estate Summit states it will teach attendees "how to create value in places like Crown Heights, Williamsburg, Park Slope, Downtown Brooklyn, where it seems values are already maxed out." As artists, critics, and writers, we cannot let this happen without speaking up and joining all the residents of Brooklyn who oppose the Summit.
The African-American community of Crown Heights, which is the Museum's home, [AYR: well, next door to Prospect Heights] is in crisis, suffering daily displacements and tenant harassment. A mile or two away from the Museum, in Gowanus, over 300 artists just lost their studios in one building alone. Both of these examples are direct results of the tactics of the very people who are being welcomed by the Museum at this upcoming Summit.
They have asked the museum to change its rental policies, cancel the rental gig (not likely), convene an affordable housing and affordable workspace Summit (the Queens Museum
has done
, actually), put a rep from an organization dedicated to affordable space on the museum's board, and require that attendees at the summit make real commitments to truly affordable space."
In response, the museum's new director, Anne Pasternak--who inherited the museum's practice of renting to such events--
responded
, saying they asked conference organizers to invite artists and organizers to speak, promised to host a separate forum on affordable issues, and will examine policies for hosting events.
The offer to let a single artist speak at the summit, according to a
report
in the Times, was rejected by protesters.
Art & real estate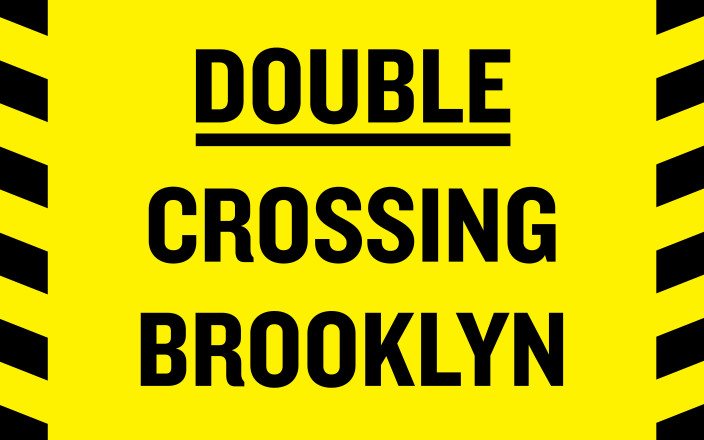 Pasternak's response, though seemingly sincere, likely doesn't change a fundamental dynamic, in which organizations like the Brooklyn Museum, Brooklyn Academy of Music, and the Brooklyn Historical Society (which also host real estate confabs) raise money from rentals and also rely on real estate industry wealth for philanthropic support.
After all, a major player in such real estate summits is Ofer Cohen, a member of the Brooklyn Museum's
Board of Advisors
, and president of TerraCRG. The
Treasurer
of the museum's Board of Trustees is David Berliner, the Chief Operating Officer of Forest City Ratner.
Also, despite the frustration and fury expressed by the protesters, art and commerce have a long history. As sociologist Jerome Krase commented on the Times article, "the greatest irony in this matter is that the museum has always been a positive value for local residential real estate values. in other words, it can't help but attract the more affluent."
In 2008, the museum provoked a protest by honoring Atlantic Yards developer Bruce Ratner at
a gala
. Ratner's Barclays Center, led by art maven Berliner, has generated good publicity thanks to prudent deployment of quality art, such as the sculpture
Ona
. And Atlantic Yards/Pacific Park similarly generated publicity with the
mural fest
Pacific Park Arts, covering a giant construction fence.
The Brooklyn Museum's Pasternak, in her former role leading the estimable Creative Time, in 2014 produced the enormously successful Kara Walker project, A Subtlety, at the Domino Sugar site in Williamsburg,
stating
that they were "delighted that in the process we are providing the opportunity for the public to see this historic building for what may be last time."
It was, on many levels, a
provocative and successful piece
, yet at the same time, as Bucky Turco
observed
, took a pass on the implications of the giant New Domino real estate project it was distracting from.
The Eric Adams response
One wild card regarding the November 17 summit is the participation of Brooklyn Borough President Eric Adams, known for his "Build Baby Build" enthusiasm and his
gush
for Bruce Ratner. He has another side, too.
That was at the Brooklyn Academy of Music, another nonprofit deeply intersecting with real estate, whose board was long chaired by Ratner."
"Bed-Stuy used to belong to people," Adams said, in Katherine Clarke's report. "So did Brownsville and Harlem. Do you know how it painful it is to have the property you grew up next door to – and your mother told you to buy but you didn't – to have someone else come in and buy it for $1 million?"
That's just a tad selective, because there's a difference between clearly unscrupulous tactics--deed fraud, forcing out tenants through withholding of services--and the process of the market, which public officials like Adams are supposed to shape through wise public policy.
Also, of course, some of those property owners have been longstanding owners making a profit. Also, as Clarke noted, Adams has collected significant contributions from the real estate industry.

As Clarke reported, Nikolai Fedak of the industry-boosting blog YIMBY (Yes In My Backyard), warned that "Change is a reality they'll have to accept whether they like it or not."
Art world coverage
See coverage in
Hyperallergic
, which also cited the
open letter
from artist and organizer Quinter, who cited rent pressures on herself and her neighbors, and also wrote:
Workshop presenters also ask, "What is the next Atlantic Yards?", invoking a notorious mega-development project most native to Brooklyn shudder to think of, rife as it was with lying and manipulation by developer Forest City Ratner and featuring ludicrous "affordable" units going to households earning more than $100,000 a year. With such a dearth of truly affordable housing, the last thing we need is another Atlantic Yards.
Note coverage in
ArtNet News
, where Ben Davis analyzed the agenda, including "Mixed Use Strategies for Retaining Brooklynites."
Reading over the title, I briefly thought it was some kind of fleeting, tokenistic gesture at social conscience. Like a human, I thought "retaining Brooklynites" might mean preserving the fabric of existing Brooklyn communities.
As it turns out, it concentrates on how to keep wealthy shoppers in the borough rather than going to Manhattan to satisfy their desire for boutique goods and services.
Davis also pointed out that the term "artists" often serves as "an unexamined code for college-educated, creative-class types, disproportionately white and disproportionately from middle-class backgrounds," though artists already live in neighborhoods to which "arists" move.
Davis writes:
In a way, the Brooklyn Real Estate Summit does us a favor. It puts a face on something—"gentrification"—that gets talked about in a too-abstract way, as if it were some natural process. Gentrification is planned, and here you have its planners, set to gather in the museum's Great Hall and plot "The Next Stage in Brooklyn's Development." Literally.