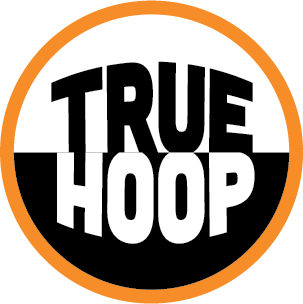 In February, the
TrueHoop
media property, known for incisive coverage of NBA basketball, was revived as a newsletter (mostly subscription-only, but
here's a link for a free month
) and, wouldn't you know, founder Henry Abbott delivered an eight-part series on Mikhail Prokhorov, principal owner of the Brooklyn Nets and the Barclays Center operating company.
And that series concerns only Prokhorov's background, not his post-purchase performance.
No smoking gun, but...
Abbott doesn't find any smoking guns, but he does synthesize an enormous amount, and leaves us with the lingering sense that much about Prokhorov is "tricky," tough to truly suss out, but shrouded with questions and whiffs of impropriety. And that means that the NBA didn't do a serious job vetting the new owner with the deep pockets.
That's a significant achievement for a sports publication. At the very least, the series reminds us how both the sports and mainstream press mostly embraced the exotic, media-friendly Russian when he emerged on the scene in 2010.
(In 2010, I critiqued coverage of Prokhorov in
60 Minutes
,
Bloomberg Business Week
, and the
New York Times Magazine
--remember "An Oligarch of Our Own"? In 2014, I
wrote
about how the NBA's vetting, as acknowledged by its chief investigator, was not very extensive.)
I'll note some excerpts below, and look forward to Abbott's analysis of Prokhorov as NBA owner.

One key flashback


We should have been on notice, in retrospect, that an April 2008 Sports Illustrated
article
that Abbott cites (and I had missed) described Prokhorov, then owner of the major Russian team CSKA, as having "shown minimal interest in the team. It appears to Western observers that he is involved with CSKA because [Russian leader Vladimir] Putin has instructed billionaire oligarchs to invest heavily in basketball and other sports to raise Russia's profile around the world."
Wow.
Some excerpts from the series
Part 1, 2/20/19,
TrueHoop Is Back.
:
How much do we know about Mikhail Prokhorov?
... It's a story that starts in 2003, when Prokhorov says he first started dreaming of owning an NBA team with conversations about buying the Knicks. And then again in 2006, when, reportedly, Prokhorov's next attempt to buy an NBA team fell apart in the last minute.
Part 2, 2/26/19,
Maybe money can't buy love
:
The precise cause and effect is tough to pin down, but evidently Stern generally scared sportswriters away. In the sports pages, Prokhorov was introduced as a harmless goofball, and the words "Renaissance Capital" almost never came up. (TrueHoop was no better; some time before Stern's press conference I had written a post lauding Prokhorov's business skills. Stern loved it: Leaving his press conference that day, he found me in the hallway -- no typical thing -- to praise that story as perhaps the best I had ever written.) And as far as I can tell, after that day no NBA reporter ever asked again about the Congressman from New Jersey, who himself did not respond to a request for comment for this story.
In Russia, Prokhorov's name might be wrapped in intrigue.... Nevertheless, NBA stories about Prokhorov tended to focus largely on his ability to flip a jet ski, his 6-8 height, and his passions for women, Tibetan martial arts, and three-hour workouts. And that wacky guy says he doesn't even use a computer!
Why did Prokhorov buy the team? Well:
...Profit, for one. Although Prokhorov spent record-setting amounts operating the team in exciting, money-losing fashion, he has since agreed to sell the team for what appears to be a handsome profit. But the value to Prokhorov has been more than financial, and largely to his global reputation.
..."Part of the reason," explains [author Oliver]Bullough, "is to get your money outside Putin's control. Another reason is to make yourself partly a foreigner, sort of outside. And incrementally more difficult to kill."
Part 3, 2/28/19,
Prokhorov and Trump share a lawyer
:
Forget for a moment that key points in Balber's complaint echo the points of the Kremlin spokesman, Dmitry Peskov. Also forget the irony of an NBA owner -- one of Adam Silver's 30 bosses --apparently lawyering up on behalf of a sophisticated doping program.
...Finding out what is true about Prokhorov, or any oligarch, is tough. The system is designed to confuse. "Everything," says one source, "is true and not true." What seems undeniable, though, is that we have come a long way from orangutans. The stakes are much higher now. If Walden's allegations are to be believed, I'm sitting in the offices of a man who has filed legal paperwork, funded by an NBA owner, in the service of assassins.
Part 4, 3/8/19,
Stonewashed
:
Mikhail Prokhorov is no Steve Ballmer-king-of-enthusiasm courtside. His expression, watching his Nets, sometimes makes me wonder why he bought the team. When the world was first getting to know Prokhorov, Sports Illustrated's Ian Thomsen caught him at an NBA exhibition exclaiming, through the blasting music and the dancers, "this is all bullshit."
Part 5, 3/15/19,
Prokhorov before the NBA: a timeline
:
What is in the NBA's Prokhorov files? We will probably never know.
But with careful research, we can speculate what they might have discovered at the time. Below is TrueHoop's timeline of Prokhorov's life before the NBA. The takeaway can only be that it takes a lot to be precluded from NBA ownership. Prokhorov's close business associates and businesses star in episodes that must have raised eyebrows. A full accounting of Prokhorov's business history does not directly implicate Prokhorov himself in much of anything. But he is certainly from a business milieu where alarming things are the norm. For example, the story of his businesses, investments, key employees, and associates can't be told without touching on:


The tax fraud that resulted in the incarceration and death of Sergey Magnitsky
The collapse of the Russian aerospace industry
A missing investment banker
Interwoven business histories with people and entities alleged to have been involved in Russian efforts to influence the 2016 U.S. presidential elections
Interwoven business histories with alleged leaders of organized crime
Part 6, 3/26/19,
"One cannot rule out that he is a front man"
:
Respected analyst Ilya Zaslavskiy wrote a white paper called "The Tsar and his Business Serfs." It's serious stuff, and part of it was presented before Congress. In the paper, he writes:
We do not know how much of Prokhorov's money is his own and whose money he is investing in Western assets. In fact, given his continued loyalty to the Kremlin, there is no way to fully confirm that his investments are not actually a way to circumvent sanctions. One cannot rule out that he is a front man not only for his own money but also for the capital of Kremlin insiders, who are now buying his assets at surprisingly acceptable prices (at or above current market price). Just under a year ago, Prokhorov publicly said that ownership of the Brooklyn Nets helps him to counteract US sanctions because of the human interaction between teams, professionals and common people.
Prokhorov owns a lot of things—the Nets are but one big asset—but Zaslavskiy suggests that in some of his assets he's a front man for Kremlin insiders? Could the Nets be one of those things?
What about the relationship between Prokhorov and Putin? Abbott writes:
I told [journalist Andrei Soldato] I was writing about Prokhorov, and the most basic question I had was if he thought I, as a sportswriter, should see Prokhorov as a pawn of Putin.
...On the bigger point, Soldatov muddied the waters: "That's a very tricky story," he answered, introducing the word of the day, tricky. "It seems he is a bit smarter than most. His sister is interesting. She is the face of Russian liberal intelligentsia. She is everywhere."
Part 7, 3/27/19,
Bill Browder, Vladimir Putin, and the NBA
:
Bharara's work as U.S. Attorney plays a starring role in U.S. Congressman Bill Pascrell's concerns about the NBA's approving Prokhorov as an NBA owner:
Specifically, based on documents filed last year in the Southern District of New York, it appears that [Prokhorov's] Renaissance [Capital] may have long-standing working relationships with Russian organized crime. The court filings in New York describe in detail Renaissance's connection to a complex tax rebate fraud in Russia through which it is believed at least $106.9 million in taxes paid from a Renaissance-managed investment fund was later embezzled from the Russian treasury through the payment of fraudulent tax refunds.
Abbott quotes lawyer Jamison Firestone, who worked with Renaissance Capital:
Firestone lives in London now, but still has a law practice focused on Russia, and follows the news closely. "Bigger picture," Jamison tells TrueHoop, "Mikhail Prokhorov has always been seen as one of the cleaner guys. But I feel very strongly he should be sanctioned. The newer sanctions act, which Trump bitterly opposed, says we can sanction pillars of a regime that's messing with us even if the individuals being sanctioned haven't done anything wrong. If we want Putin to stop meddling, the way is to go after the powerful people who support him, to cut them off from world markets until they get Putin to change course."
Prokhorov has been quoted suggesting that owning the Nets has helped him avoid sanctions. I wonder how the NBA feels about possibly serving as a protection against laws designed to confine Putin.
I ask Firestone if we can expect Putin to have influence over Prokhorov's assets, including the Nets. "If Putin tells him to sell, it's sold," says Firestone. "Or he leaves town forever. Not a discussion. And when you move out, you're not necessarily safe."
Part 8, 3/28/19,
High-stakes chess
:
[Open Russia leader Vladimir] Kara-Murza has a wife and three children, convictions about Putin that could be confused with a death wish, and, as PutinCon is winding up, a place in front of me in the coat check line. I introduce myself, tell him I'm a sportswriter, and ask for his advice in writing honestly about Prokhorov. Is the Nets owner a tool for Putin, or a genuine dissident?
"That's a tricky one," says Kara-Murza.
There's that word again.
But, Kara-Murza says: "His sister? She's fantastic. I know her personally. She's legitimate."
..."But," cautions Kara-Murza, "that's not to say as is the sister so is the brother. A lot of things exist in the gray. But if it's black and white, and Putin chooses white, so does Prokhorov choose white."
And here's a segue, perhaps, to TrueHoop's future coverage of Prokhorov as an NBA owner:
One reason Prokhorov is a mystery is that in a word, he is absent. He is evidently gone from Moscow enough that it's credible he doesn't live there. But it's not like he's in New York. It has caused him trouble how little he has been available to the Nets. In 2016, when the Nets made executive changes, NBA commissioner Adam Silver made a statement that sounded a bit like advice: "I think he's told me that he will be very involved in the transition, as he searches for both a new general manager and coach, and will remain involved in the operation of the team."